Services for international students
国际留学生服务
Clear Path Careers is a specialised careers guidance and employability service that can assist and support you to develop your career plan.
明途规划提供专业的职业指导和雇佣服务,能够帮助和支持您发展您的职业规划。
We offer an intensive wraparound service to graduates seeking employment and career direction including:
我们提供全程一条龙服务以确保毕业生找到工作和职业方向,我们的服务包括:
Information on courses & careers most likely to lead to residency, including which career areas to target
提供最便捷移民的课程和职业规划
Help with university & course selection
帮助选择大学和相应课程
Advice on obtaining an internship
提供实习建议
Coaching on effective job search strategies essential for employment in New Zealand
训练在新西兰本地就职所必备的职业技能
An extensive network of employer contacts who are known to recruit international talent
提供大量想聘请国际留学生的雇主信息
Career Guidance 就业指导
Clear Path Careers is an approved Smithells Practitioner service. Our assessments will determine your uniqueness and the best graduate careers to suit the real you. We will also ensure careers are highlighted which are in demand and likely to increase the chance of you obtaining NZ residency.
明途规划是新西兰本地注册的十家专业提供就业指导的公司之一。我们将评估您的特色和最适合您的职业方向。我们也会确保您的职业方向是新西兰本地所需的并能增加您移民的几率。
Jobsearch Skill Assistance 工作搜索技能帮助
We will help you with effective jobsearch strategies including:
我们将帮助您了解最有效的本地工作寻找技能,具体如下:
Personal branding
建立个人品牌
How to network and not feel awkward
如何在不突兀的情况下建立社交网
CV & cover letter service
建立和和求职信服务
Interview technique/mock interview support. Are you lacking confidence or knowledge in how to prepare for interviews? Do you have an interview coming up and don't feel prepared? Book a mock interview and learn how to perform on the day
面试技巧和模拟面试服务。如果您缺少自信或者缺少如何准备面试的知识,或者您即将有一个面试但不知该如何准备,请您预约一个模拟面试来学习在面试当天该如何表现。
Using social media for job search
使用社交网来找工作
Developing an effective LinkedIn profile. Do you have a LinkedIn profile? Or do you have a LinkedIn profile but no idea how to maximize its job search benefits?
发展高效的领英网。您有领英账号吗?如果有但又不知如何充分利用领英强大的工作搜索能力,您需要此项服务。
Clear Path careers can help you through the whole process from sourcing opportunities, to application, interview and beyond. We can also help you develop your career further as it grows. We aim to make the whole process stress free, allowing you to move forward with your dreams.
明途规划能在您整个搜寻、申请和面试及其他方面辅助您。我们也能在您入职之后帮助您进一步提升。我们竭力使您在整个求职过程无压力的追逐梦想。
About Us 关于我们
The business is co-owned by husband and wife team Heather and David Trought who each have over 25+ years of guidance experience. Heather has extensive experience of guiding students to appropriate university courses matching their skills and motivations. Heather has worked as Head of Careers at a top Auckland school, taught on the AUT University Postgraduate Careers Development course and trained careers teachers in the UK. David has managed four university careers services; two in New Zealand and two in the UK. He has over 20 years' experience of successfully working with a broad range of international students, graduates and postgraduates:
明途规划是Heather和David夫妻共同策划并拥有的,他们都有超过25年的就业指导经验。Heather擅长指导学生选择合适的大学课程来实现他们的梦想和提升他们的技能。Heather曾任奥克兰顶级学校就业指导中心的主任,并在奥克兰理工大学教授研究生就业发展课程,她也曾在英国做过老师职业规划。David曾管理四所大学的就业服务(两所奥克兰两所英国)。他有超过20年和众多国际学生(本科和研究生)在一起共事的经历。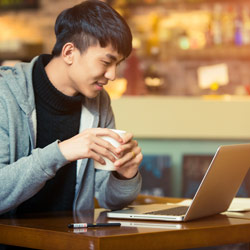 Next steps 下一步
Please contact us on info@clearpathcareers.co.nz or 027 420 5451
如果您想联系我们,可以通过邮箱info@clearpathcareers.co.nz 或电话027 420 5451
Career coaching for extraordinary lives!
请尽快让我们帮您为了美好生活寻找下一个机会吧!
We do not give advice on visas and eligibility for employment in New Zealand
我们在新西兰签证的申请业务方面不提供任何的建议及咨询服务。